Divas Uncorked
Sisters who sip
Since 1999 our ten member group has met monthly helping each other learn about wine; from the nuances of bouquet, and the tradition of vintage, to the fusion of food and wine.  At our gatherings we travel 'via the vine'—sampling and savoring wines from around the world.
Quisque velit nisi, pretium ut lacinia in, elementum id enim. Praesent sapien massa, convallis a pellentesque nec, egestas non nisi. Vivamus magna justo, lacinia eget consectetur.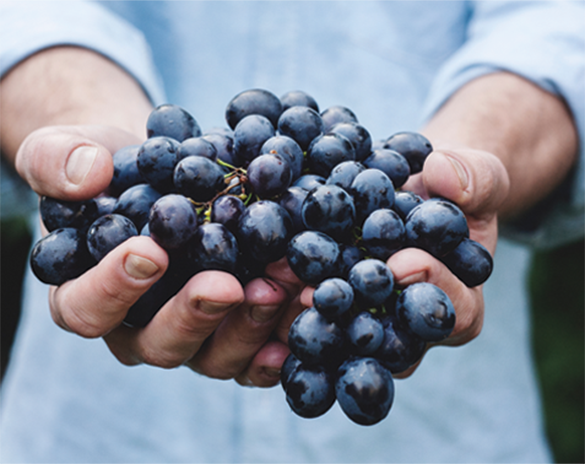 Divas Uncorked 2005 Chardonnay was served as guests commented on the recent '86' rating we received for our wine to be published in the June issue of Wine Enthusiast Magazine.

DIVAS CONFERENCE

This section is designed to introduce you to all of the favorite products (including wine) and locations that we have tried and tested. You can purchase them from us and share them with your friends. Happy tasting!

Mendocino Wine Company lets the grapes speak for themselves. Its wines are 100% a product of Mendocino County, California, and benefit from the grape growing tradition begun 150 years ago by Italian immigrants.
Welcome to Divas Uncorked!
We've expanded our gatherings to include special wine centered activities, along the way fostering relationships with vintners, sommeliers, and wine educators.
And, we've taken our private education public– since 2001 hosting Vintner Dinners and our annual "Wine, Women and …" Conferences. And this year we launched the first Martha's Vineyard Wine and Food Festival. We've hit the road to visit California vineyards in Napa, Sonoma and most recently South Africa.
We are happy to announce that our adventures have led us to create and blend our own private label with the Mendocino Wine Company, Divas Uncorked Chardonnay!
Latest Updates From Our Blog
Many of you have asked for information on how to start your own Wine Club. Here is our guide to beginning your life long journey of learning and enjoying wine the "Diva Way".
We want to support as many of you as we can in getting started. Let us know how it is going. We look forward to hearing all of the great stories and the "new" club names that you will create.
Divas Uncorked started in 1999 with a simple goal….to learn about wines with each other in a fun and relaxed way. Over the years, our wine club has grown in ways that we could not have imagined.
Start your own wine club experience and create a wine club that fits your lifestyle.
Good Luck!
In case you are wondering, a wine "varietal" is a wine made primarily from one variety of grape like Cabernet Sauvignon, Merlot or Chardonnay. Many people don't realize that wine can be made out of many kinds of fruit – blueberries, peaches, strawberries- anything that ferments. However, grapes are the most traditional base for wine. Since there are literally thousands of varietal wines, here is a helpful list from wineanswers.com of the most common:
Chardonnay – Chardonnay is one of the most popular white grape varieties in America, as well as the white grape of the Burgundy region of France. This wine is very easy to enjoy thanks to its full, round body and buttery, apple-y flavors which are often laced with toastiness (the latter comes from the oak barrels used in making most Chardonnays).
Chenin Blanc tends to taste of apples, pears, tropical fruits. It tends to be dry to semi-dry, and goes well with chicken, seafood, and fish. The wine ends up a golden color, or a deep, rich amber. It has a very fruity (sometimes sweet) taste. The flavor is a combination of apricot, peach, mango, melon or other sweet fruits. There is often a nutty smell to it as well.
Pinot Gris/Grigio –Like Pinot Blanc, one of the white grapes of the Pinot family, and like Riesling, Pinot Grigio loves cold climates. The most renowned Pinot Grigios come from the northernmost regions of Italy, especially those regions that border the Alps, as well as Alsace, where it is known as Pinot Gris. In the U.S., Oregon is emerging as the top state for producing delicious, lively Pinot Gris with light almond, lemon and vanilla flavors.
Sauvignon Blanc – The famous white grape of the Sancerre region of France as well as New Zealand. Sauvignon Blanc also grows in Bordeaux (where it is usually blended with Semillon), South Africa, and in California and Washington state. Its wonderfully wild, untamed flavors are often reminiscent of grass, herbs, green tea and limes, often overlaid with a smokiness. In California, Sauvignon Blanc can also take on green fig and white melon flavors.
Riesling – Riesling is the renowned white grape of Germany, Austria and the Alsace region of France, though it is also popular in Washington state, New York state, and certain parts of California and Australia. This grape loves to grow in cold climates and when it does, it can exhibit exquisite delicacy and elegance with light peach and slightly mineral flavors.
Cabernet Sauvignon – Often called the "king" of red grapes, Cabernet Sauvignon is, along with Merlot, the famous grape of Bordeaux. It is also grown in other renowned wine regions throughout the world including California, Washington state, Italy, Australia, and Chile. Cabernet Sauvignon possesses what can be an impressive structure along with deep, rich cassis flavors.
Malbec is popular in Argentina and Chile. This black grape creates a rustic, mid-bodied wine, but is most often used in blending with other wines. This wine is great with pork, veal and spicy foods.
Merlot – The most widely planted grape in Bordeaux, the red grape Merlot is also grown in most of the same places as Cabernet Sauvignon. In fact, the two are often blended. Because Merlot in general has somewhat less tannin than Cabernet Sauvignon, it often feels softer on the palate. Its flavors often run to mocha and boysenberry.
Syrah/ Shiraz – Shiraz is the leading grape of Australia and the classic red grape of the northern Rhone Valley of France (where it is known as Syrah). It is also grown throughout southern France. In the late 1980s and 1990s, California vintners also became increasingly fascinated by the grape. The wine often has an unmistakable whiff of white pepper along with wild gamey, boysenberry flavors.
Pinot Noir – One of the most renowned red grapes in the world, Pinot Noir is known for its supple silky texture and mesmerizing earthy flavors. Pinot Noir, like Riesling, requires a cold climate and its ancestral home is the cool Burgundy region of France. The grape, which is very difficult to grow and make into wine, is also grown in Oregon and California but rarely elsewhere.
Rose is very similar to White Zinfandel but less sweet. This medium dry wine has many of the berry flavors and works well with pasta, fish and pork.
Viognier is becoming a favored white wine, as its depth of character and complexity is greater than the current white favorite, Chardonnay. Viognier is noted for spice, floral, citrus, apricot, apple and peach flavors. It typically produces medium bodied wines with relatively high acids and fruit. Great with all meats and spicy foods.
White Zinfandel is a pale-rose wine that's very sweet. White Zinfandel is delicious with cream-based-sauce with pasta, with fish, pork, and other "lighter" meals. It tends to have citrusy and light flavors – orange, vanilla, strawberry, raspberry, cherry.
Zinfandel – The much loved red grape of California, Zinfandel is grown in few areas of the world. In fact, its history has been mysterious. Zinfandel has recently been established as being identical to the Italian grape Primitivo. Zinfandel has a mouth-filling, thick berryness that is sometimes described as being jammy or chewy. White zinfandel (not a separate grape variety) is made when zinfandel grapes are fermented without their dark purple skins.
Now that you've had a brief introduction to a few basic varietal wines, you will have a better idea of where to focus your attention on the wine list. But most importantly, remember that there's nothing to be afraid of when it comes to wine – especially when trying new types of wine. Discovering and learning about wine with your date can be a great way for you to be adventurous together.
Mia M. Barnes
Mia M. Barnes is the founder of Divas Uncorked. It was all fun and creativity for Mia, right from the very young age. She wanted to push all her fun and creative to a center and zone and pull off something that would help her bring people together. Being a people-centric person herself, she came out with the idea of Divas Uncorked and today she has reached wherever we are today and the rest, as they say, is history.
.
Divas Uncorked
A great wine for your table.
GET IN TOUCH &
SAY HELLO
Need a suggestion on a wine to serve on a special occasion? Want to make sure your wine and food pairings complement and not collide?
Looking for general answers to anything about wine? Contact Us