Divas Uncorked
Sisters who sip
Since 1999 our ten member group has met monthly helping each other learn about wine; from the nuances of bouquet, and the tradition of vintage, to the fusion of food and wine.  At our gatherings we travel 'via the vine'—sampling and savoring wines from around the world.
Quisque velit nisi, pretium ut lacinia in, elementum id enim. Praesent sapien massa, convallis a pellentesque nec, egestas non nisi. Vivamus magna justo, lacinia eget consectetur.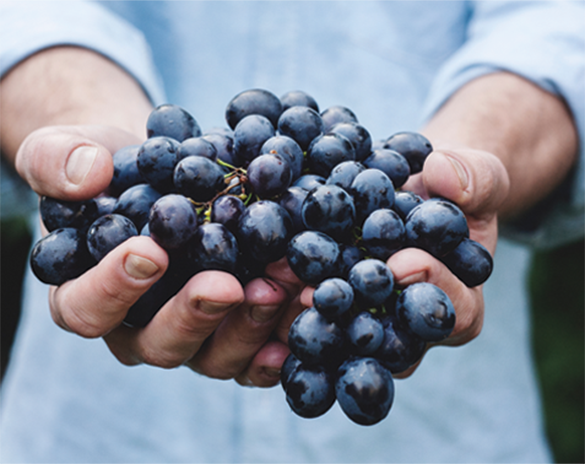 Divas Uncorked 2005 Chardonnay was served as guests commented on the recent '86' rating we received for our wine to be published in the June issue of Wine Enthusiast Magazine.

DIVAS CONFERENCE

This section is designed to introduce you to all of the favorite products (including wine) and locations that we have tried and tested. You can purchase them from us and share them with your friends. Happy tasting!

Mendocino Wine Company lets the grapes speak for themselves. Its wines are 100% a product of Mendocino County, California, and benefit from the grape growing tradition begun 150 years ago by Italian immigrants.
Welcome to Divas Uncorked!
We've expanded our gatherings to include special wine centered activities, along the way fostering relationships with vintners, sommeliers, and wine educators.
And, we've taken our private education public– since 2001 hosting Vintner Dinners and our annual "Wine, Women and …" Conferences. And this year we launched the first Martha's Vineyard Wine and Food Festival. We've hit the road to visit California vineyards in Napa, Sonoma and most recently South Africa.
We are happy to announce that our adventures have led us to create and blend our own private label with the Mendocino Wine Company, Divas Uncorked Chardonnay!
Latest Updates From Our Blog
The dishes that parade around the table during Christmas dinner are undoubtedly the main protagonists of the night. It is clear that in every plot, there are also complementary characters. In this case, an excellent wine to accompany that dinner would be the perfect secondary for tonight.
In recent years, a kind of swine fever has begun to occur, and more and more people want to learn the ins and outs of this drink so admired throughout the world. Personal taste is what should always guide us. If you want to go one step further and make the right choice, it is necessary to know some of the keys. We will give you in this article know how to choose a wine for Christmas dinner.
How to choose a wine for Christmas dinner?
We speak of pairing to refer to the union between a glass of wine and food with the aim. The flavors are mixed and improved in a way that enhances the pleasure of eating both. This is a highly studied area of ​​enology, especially in recent years. Even though there are some rules and guidelines, the reality is that in the end, everything begins and ends with the person's own taste. However, beyond personal taste, some factors should influence when choosing a wine for dinner. Other factors include the type of food that we will cook or how it will be prepared.
So, pairing is something that is halfway between the rules and experimentation. That is why if you are not an expert or do not know the rules, that should govern them very well. Then we will explain some tips that you can follow to understand how they work and where your choice should go:
Certain things are repeated endlessly and have become a mantra. Surely, the most listened to is red wine for red meat and game, while white should be reserved for fish and white meat. Because red wine has more material, it should accompany dishes with more flavor and spices, such as red meat and white wine. Being lighter, you can go with dishes that are also light or with not too much flavor. If a turkey is prepared for Christmas dinner with a sauce with an intense flavor, it is best to accompany it with a full-bodied red wine. The white could be lost. That is, the theory has exceptions.
Where to buy the wine?
At present, the market offer is very wide and even overwhelming. The number of wines and varieties that you can find can block you and make you doubt if you are not clear about some things. Among the fruity, floral wines with flavors of wood or earth, it is easy to get lost and not know where to go.
As we have been saying throughout the article, the key is basically in personal taste. However, if you are not an expert on the subject, you will likely make a mistake, which nobody wants to do at a Christmas dinner.
If you do not know the world of wines very well, it is always advisable to buy in a specialized store or winery. There you will find employees who know their subject and who will be able to advise you which wine to choose depending on your taste, the type of wine dinner you will make, and the dishes present on the table.
Wine for Christmas dinner
Now that we have given you some basic advice on how to choose wine. We will go more deeply into the types of wine that exist and in what situations you should choose them:
Merlot and Malbec wines are known for being a bit lighter. That is why they are usually good companions for an evening of conversation and snacks. When it comes to dishes made with intense flavors that stimulate the palate, Cabernet or Shiraz type wines are recommended. Of course, this is not a rule. It is only a key to take into account.
If you want to bring a bottle of wine as a detail to the Christmas dinner, the guests or the host are not exactly wine drinkers. You can start by offering them a Pinot Noir, whose astringency is less, so you can get them to enjoy it more and even start to appreciate it.
Not necessarily a young wine is bad or poor. Nowadays, there are young wines of great quality. In general, they tend to be less intense than reserve them, and for many who are not attracted to strong flavors, they are the best option.
You will not necessarily like a reserve wine. It is the same that happens with young wines, and the key is in personal taste. Reserve wines tend to be more intense. If you do not enjoy these flavors, you think they do not go With the Christmas dinner dishes. It is better to decide on a young but good quality.
A fantastic idea when choosing wine for Christmas dinner is to opt for a wine case. Those are different wines that you can taste throughout the dinner, depending on the moment and the dish, which can be served simultaneously as a Christmas gift.
If your host is a foreigner or from a particular area of ​​the country, it is a nice touch to give him a bottle of wine from his place of origin. They may not drink it during dinner, but they could open it during pica, dessert, or later in the evening night. The truth is that it will be a great detail to show appreciation and give this Christmas.
You may also like to read, The 10 most popular wine varieties in the world
Mia M. Barnes
Mia M. Barnes is the founder of Divas Uncorked. It was all fun and creativity for Mia, right from the very young age. She wanted to push all her fun and creative to a center and zone and pull off something that would help her bring people together. Being a people-centric person herself, she came out with the idea of Divas Uncorked and today she has reached wherever we are today and the rest, as they say, is history.
.
Divas Uncorked
A great wine for your table.
GET IN TOUCH &
SAY HELLO
Need a suggestion on a wine to serve on a special occasion? Want to make sure your wine and food pairings complement and not collide?
Looking for general answers to anything about wine? Contact Us