Divas Uncorked
Sisters who sip
Since 1999 our ten member group has met monthly helping each other learn about wine; from the nuances of bouquet, and the tradition of vintage, to the fusion of food and wine.  At our gatherings we travel 'via the vine'—sampling and savoring wines from around the world.
Quisque velit nisi, pretium ut lacinia in, elementum id enim. Praesent sapien massa, convallis a pellentesque nec, egestas non nisi. Vivamus magna justo, lacinia eget consectetur.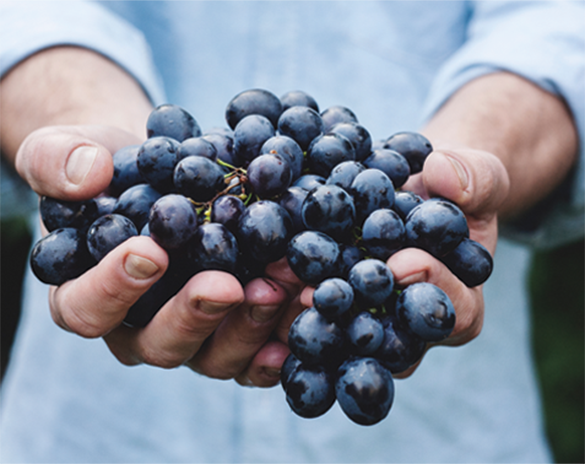 Divas Uncorked 2005 Chardonnay was served as guests commented on the recent '86' rating we received for our wine to be published in the June issue of Wine Enthusiast Magazine.

DIVAS CONFERENCE

This section is designed to introduce you to all of the favorite products (including wine) and locations that we have tried and tested. You can purchase them from us and share them with your friends. Happy tasting!

Mendocino Wine Company lets the grapes speak for themselves. Its wines are 100% a product of Mendocino County, California, and benefit from the grape growing tradition begun 150 years ago by Italian immigrants.
Welcome to Divas Uncorked!
We've expanded our gatherings to include special wine centered activities, along the way fostering relationships with vintners, sommeliers, and wine educators.
And, we've taken our private education public– since 2001 hosting Vintner Dinners and our annual "Wine, Women and …" Conferences. And this year we launched the first Martha's Vineyard Wine and Food Festival. We've hit the road to visit California vineyards in Napa, Sonoma and most recently South Africa.
We are happy to announce that our adventures have led us to create and blend our own private label with the Mendocino Wine Company, Divas Uncorked Chardonnay!
Latest Updates From Our Blog
The heat is here, and we want to refresh ourselves with a cold drink. Do you know what summer wines you can drink? There are several types of wines that we can drink in summer, but for this, it is convenient that you take into account the following advice on at what temperature to serve each type of wine and its pairing.
Drink at low temperatures
To enjoy the summer without being too hot, we refresh ourselves with cold drinks that quench our thirst. But if you want to enjoy wine, it is important to pay attention to the temperature of the wine. These are times with high temperatures and the temperature of the wine should be adjusted to enhance its enjoyment.
As for the pairing for this time of year, the recommended are cold or fresh appetizers for summer accompanied by wine at low temperatures. If you are away from home and decide to accompany your meal with wine. The normal thing is that a utensil with ice is brought to the table to keep the wine at the perfect temperature. Similarly, sparkling wines, white wine, or rose wine must be in a refrigerator to serve them at low temperatures.
Choose light wines
What wines are ideal for summer? Those that are cooler and lighter. For this reason, for these temperatures, the most suitable wines are white, rose, and sparkling wines. As for red wines, the best summer wines are young reds. To avoid that first sensation of alcohol in red wines, it is advisable to chill the wine a little more to serve it even cooler. Also to pour it, but why pour wine? To be able to separate the grounds and oxygenate them.
Choose wines with refreshing acidity
Choosing a white, rose, or sparkling wine will help us refresh ourselves thanks to its acidity. And, in addition, it will accompany us in our appetizers. Remember that acidity must be present to enjoy your glass of wine even more. How to choose wine? Thinking about the pairing, each wine combines or enhances certain foods more than others. That is why it is often said that there is a wine for fish and red wine for red meat.
Wines with low alcoholic graduations
It is normal that when we think of summer wines they have lower alcohol content. This is because wines with less alcohol will avoid promoting dehydration. Although they also recommend drinking two glasses of water for every glass of wine you drink. Therefore, whenever you go out and order wine to accompany your aperitif, also ask for a bottle of water to prevent the alcohol content from dehydrating you.
The health benefits of wine are many, as long as it is consumed in moderation, it will help you maintain good health.
Wines to drink in summer
Now that you know some tips to be able to enjoy wine in the hottest months of the year, let's see which are the best wines for the summer and the recommendations you should follow to enjoy them as much as possible:
WHITE WINES FOR SUMMER
As for white wines, as you already know, you must be very aware of the temperature and keep the wine between 7 and 9 degrees to serve it. In this way, you will be able to highlight the acidity and moderate the sensations of heat that alcohol can cause.
Regarding the pairing, with the white wine Marques de Caceres Verdejo of Rueda designation of origin, it can accompany both seafood and fish salads. And you can find it in our Castalia Christmas baskets.
ROSE WINES FOR THE SUMMER
Rosé wines are just as fresh as whites and have certain flashes of red wines, which is why they are perfect for summer. The ideal temperature for this type of wine is between 10 and 12 degrees.
Some rose wines that are perfect for summer are the atypical PradoRey rose. Barrel-aged wine with toasted flavors, and red fruit. Another option is Maria Rigol Ordi Rosat Reserva, with the aroma of raspberries, watermelon, and red flowers. You can also try the young rosé wine Camelias, ideal for pairing cheese and wine and to accompany white meats or salads.
SPARKLING WINES FOR SUMMER
The bubbles of sparkling wines add that touch of freshness added to the acidity. The ideal is to serve it at a temperature between 6 and 8 degrees and you can combine it with mousses or pates. A particular sparkling wine is Charlot-Tanneux Fruit de ma Passion. Although you can also accompany your aperitifs with Cava Brut Reserva Segura Viudas and Cava Blanc de Blancs Brut Freixenet. Any choice will be successful!
RED WINES FOR SUMMER
As already mentioned, it is best in summer wines if they are young red wines. And have not been through oak barrels, as well as serving them at approximately 14 degrees. A good choice to enjoy with red meats and seasoned cheeses would be Castillo de Albai Joven red wine from Rioja's designation of origin.
You may also like to read 10 tips for tasting a good wine if you haven't taken the sommelier course
Mia M. Barnes
Mia M. Barnes is the founder of Divas Uncorked. It was all fun and creativity for Mia, right from the very young age. She wanted to push all her fun and creative to a center and zone and pull off something that would help her bring people together. Being a people-centric person herself, she came out with the idea of Divas Uncorked and today she has reached wherever we are today and the rest, as they say, is history.
.
Divas Uncorked
A great wine for your table.
GET IN TOUCH &
SAY HELLO
Need a suggestion on a wine to serve on a special occasion? Want to make sure your wine and food pairings complement and not collide?
Looking for general answers to anything about wine? Contact Us