Divas Uncorked
Sisters who sip
Since 1999 our ten member group has met monthly helping each other learn about wine; from the nuances of bouquet, and the tradition of vintage, to the fusion of food and wine.  At our gatherings we travel 'via the vine'—sampling and savoring wines from around the world.
Quisque velit nisi, pretium ut lacinia in, elementum id enim. Praesent sapien massa, convallis a pellentesque nec, egestas non nisi. Vivamus magna justo, lacinia eget consectetur.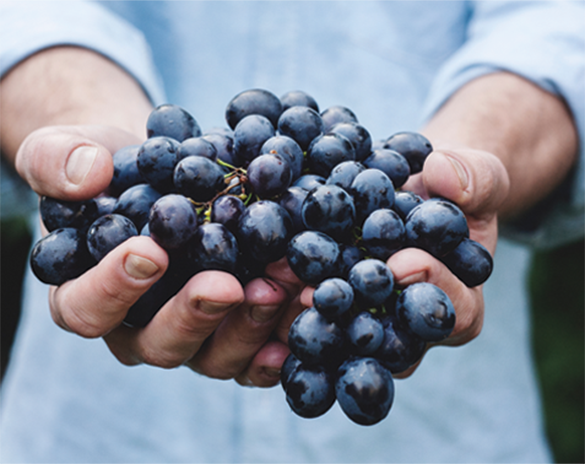 Divas Uncorked 2005 Chardonnay was served as guests commented on the recent '86' rating we received for our wine to be published in the June issue of Wine Enthusiast Magazine.

DIVAS CONFERENCE

This section is designed to introduce you to all of the favorite products (including wine) and locations that we have tried and tested. You can purchase them from us and share them with your friends. Happy tasting!

Mendocino Wine Company lets the grapes speak for themselves. Its wines are 100% a product of Mendocino County, California, and benefit from the grape growing tradition begun 150 years ago by Italian immigrants.
Welcome to Divas Uncorked!
We've expanded our gatherings to include special wine centered activities, along the way fostering relationships with vintners, sommeliers, and wine educators.
And, we've taken our private education public– since 2001 hosting Vintner Dinners and our annual "Wine, Women and …" Conferences. And this year we launched the first Martha's Vineyard Wine and Food Festival. We've hit the road to visit California vineyards in Napa, Sonoma and most recently South Africa.
We are happy to announce that our adventures have led us to create and blend our own private label with the Mendocino Wine Company, Divas Uncorked Chardonnay!
Latest Updates From Our Blog
Having a glass of wine can be from a formal social event, such as a toast with your co-workers, or informal, when you enjoy a day of chatting and laughing with your best friends, to a moment of pleasure to enjoy alone. Because yes, although not every day we want to relax in the same way, in many of these good moments, for many people, wine is present.
Wine lovers are legion and this compilation of tricks that everyone should know to enjoy to the fullest when savoring their favorite broth is dedicated to them.
Wine lovers, these tricks are for you
Everything one needs to know to get out of any situation in which it is involved and to enjoy this drink on all occasions.
How to open a bottle without a corkscrew
If your corkscrew has decided to pass away just at the moment when you were preparing to give yourself a tribute with your favorite wine, do not curse your luck so soon, you still have other methods at hand to get the cork extracted from the bottle.
How to chill wine in a moment
Although we should not serve ice-cold wine, some wines do have to be served fresh and if we find ourselves in need of having to cool one quickly, we will use the same methods as to cool beer, both wrapping it in a wet napkin and putting it in. 5 minutes in the freezer like putting the bottle in a bucket filled with ice with a good handful of salt.
Another method that also works is to add a few frozen grapes, which will not flavor or water down the mixture but will lower the temperature of the drink by a few degrees.
How to store wine after opening
The best way to store wine bottles that have not yet started is away from windows or any other source of light, in a cabinet that allows us to incline them slightly and at temperatures below 21ºC.
Once the bottle is opened, make sure to replace the cork after serving the wine and keep the wine in the fridge once we have opened it, but only for a few days depending on the type of wine in question.
If you do not plan to consume the wine in the days after opening the bottle, you can use it to make ice cubes that you can use to cook. Your stews will appreciate it more than if you leave the bottle of wine in the fridge for a week
The best ways to buy wine
For your personal cellar
If you are one of those wine lovers who consume it frequently, a good option to fill your personal cellar and, incidentally, save good money is to buy the wine directly from producers with small wineries, because you can find high-quality wines at better prices. Then those of better-known brands and on top of that, you will save the cost of the wholesaler, distributor, and retailer.
When you order wine in a restaurant
Many times it will compensate you for ordering a bottle instead of ordering single glasses, for various reasons, loose glasses are almost always from bottles that may have been open for days unless you are lucky enough that they just have to open it at that time, another The reason is that the price for glasses is always higher than for bottles, and also if you ask for a bottle and you don't finish it, you have the right to ask for it and take it home.
Know what a rancho is
If you are a wine lover and you come to Galicia, remember this word: rancho, they are small premises temporarily enabled in private homes where surplus wine they make for their own consumption is sold, usually accompanied by succulent rations of local products. the earth. They are also known as " Loureiro ", laurel in Galician because formerly a laurel branch was placed on the door of the house to indicate the beginning of the sale.
How to clean wine stains
Apart from the lifelong methods of soaking the stain in milk, or using cornstarch or talcum powder just after spilling the wine to absorb it, which are methods that work quite well, other more original ones also work result:
If the stain has already dried, putting a layer of shaving foam on the stain works well, letting it act for a few minutes, and then washing the garment with hot water.
If the stain is wet, in the absence of cornstarch, flour, or talcum powder, absorbent cat litter and subsequent soaking in milk will also be effective to make the lamp disappear.
Did you know these tricks? Do you know any more that are worth adding to the list? We are all eyes to read them.
Mia M. Barnes
Mia M. Barnes is the founder of Divas Uncorked. It was all fun and creativity for Mia, right from the very young age. She wanted to push all her fun and creative to a center and zone and pull off something that would help her bring people together. Being a people-centric person herself, she came out with the idea of Divas Uncorked and today she has reached wherever we are today and the rest, as they say, is history.
.
Divas Uncorked
A great wine for your table.
GET IN TOUCH &
SAY HELLO
Need a suggestion on a wine to serve on a special occasion? Want to make sure your wine and food pairings complement and not collide?
Looking for general answers to anything about wine? Contact Us